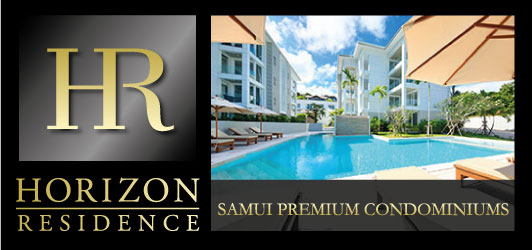 Horizon Residence is Koh Samui's premier condominium development.
Located only a 4 minute walk to Koh Samui's most beautiful beach, "Choeng Mon". The Horizon Residence location could not be better situated, the airport is only minutes away, as are the main restaurants, bars, shopping areas, and the night life of Chaweng.
Horizon Residence is offering its owners a fully managed investment and lifestyle opportunity. The stunning apartments and town houses will offer an unrivaled build quality, with a contemporary design. Providing modern living in an idyllic setting, the beautiful gardens and inviting pools will encapsulate the surroundings, and provide a peaceful environment for owners and guests to enjoy.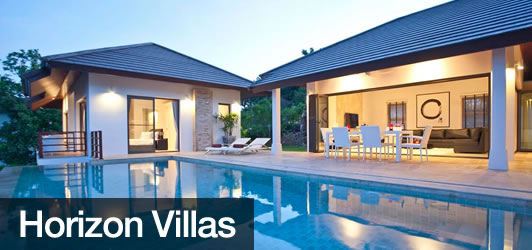 Horizon Villas is one of the most sought after luxury villa developments on Koh Samui.
Located in Choeng Mon on the stunning north coast, the development offers panoramic views over the Gulf of Thailand as well as easy access to an abundance of facilities and attractions.
By applying international building standards, the developers of Horizon Villas Koh Samui have created an exceptional residential estate of 40 private homes in one of the most attractive locations on the island.
Due to the development's location overlooking the ocean, the villas are also designed to maximise outdoor space and take full advantage of Koh Samui's kind climate, offering buyers and tenants an appealing tropical lifestyle.